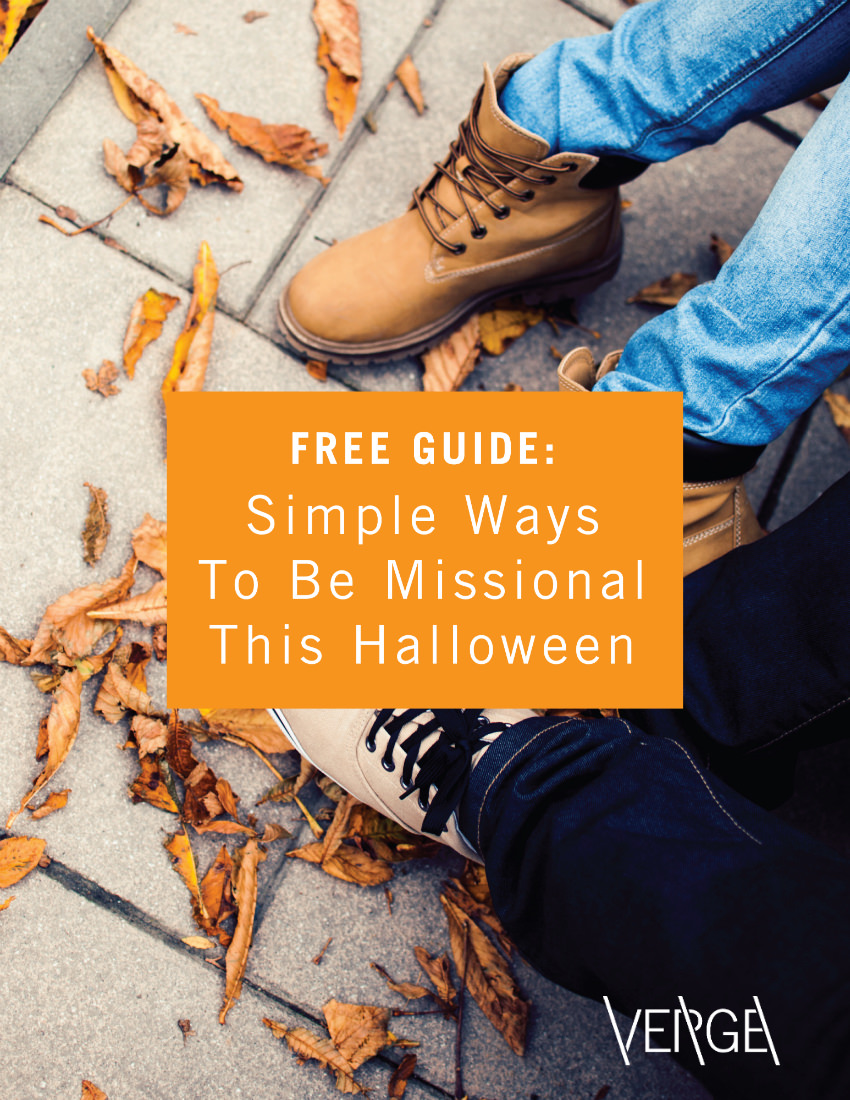 Do You Want To Make A Difference
THIS HALLOWEEN
?
Here is a free guide packed with 46+ helpful tips and resources for making the most of your opportunity to make a difference this Halloween. Don't just hand out candy this Halloween…MAKE A DIFFERENCE.
In this free Guide you will learn:
12 simple ways to make a difference this Halloween that will give you the foundation to effectively reach your neighbors (without all the awkwardness)…
3 tips for discipling your kids this Halloween and how to make the most of the opportunity to teach your children…
8 practical ways to be missional this Halloween without adding anything to your schedule…
Plus… "Simple Ways To Share Your Faith" and "5 Ways To Bless Your Neighbors" and much, much more!
Become a member to access this content (it's free!)