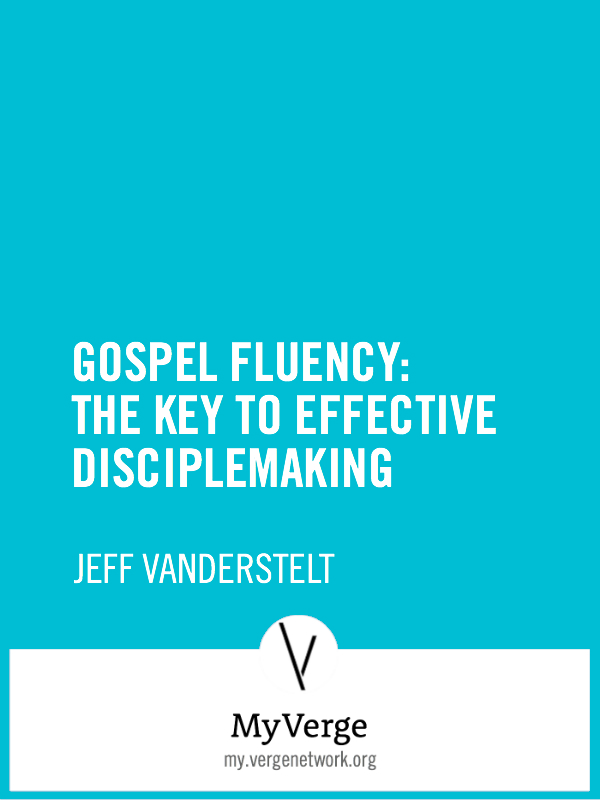 Use this free eBook (an edited transcript of a message by Jeff Vanderstelt at the Verge Conference),  
Gospel Fluency: The Key To Effective Disciplemaking
, to understand and apply the gospel to every part of life, including discipleship and mission. If you want to be an effective leader or follower of Jesus, then you must know not just how to share Jesus with others, but how to get Jesus into every sphere of your life. This simple eBook will help your do just that.
This free resource includes:
The key to effective disciplemaking
The big problem in the church (and what to do about it)
4 simple questions to help you apply the gospel to all of life
How to equip others to become fluent with the gospel
How to help people see Jesus better
Become a member to access this content (it's free!)